Since 2023, the Association of Ukrainian Organisations in Estonia has launched new projects aimed at developing Ukrainian culture and establishing interaction between Ukrainian and Estonian communities:
Ukrainian Film Club
in Estonia
The film club takes place in cooperation with Kino Sõprus (Tallinn) and with the assistance of the Embassy of Ukraine in Estonia.
Twice a month, we introduce Estonians and Ukrainians to classical and modern cinema by talented Ukrainian directors thanks to our close cooperation with FRESH PRODUCTION GROUP and other representatives of the Ukrainian film industry.
In addition to Tallinn, screenings take place in Tartu and Narva.
To date, six films have already been shown.<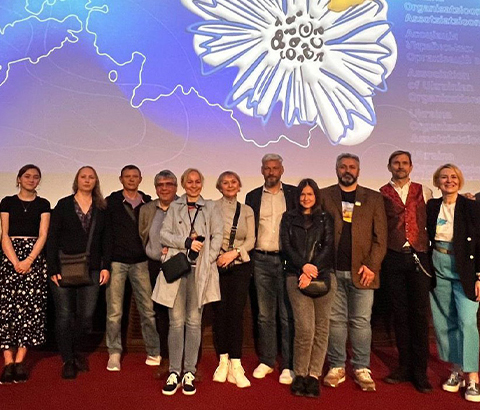 Hearts of Ukraine with Estonia
«project
The multimedia project that takes place in cooperation with Etno TV Eesti is created with the participation of representatives of the Ukrainian diaspora in Estonia and displaced people from Ukraine.
The project aims to unite Ukrainians far from their homeland through their love for singing and folk art.
On Estonia's Independence Day and the anniversary of russia's full-scale invasion of Ukraine, Ukrainians in Estonia recorded a touching song, "Ta lendab mesipuu poole", as a sign of gratitude to the Estonian people for their comprehensive assistance of Ukraine since the beginning of russia's full-scale invasion.
Now it's time for a new video for the Independence Day of Ukraine!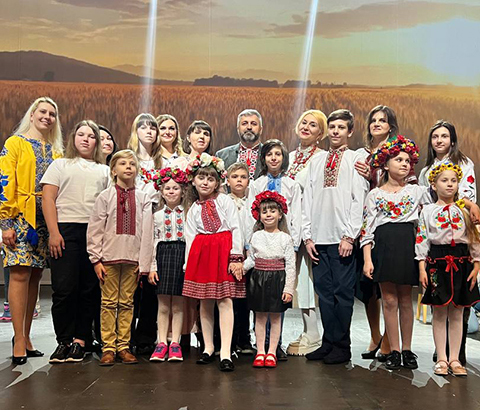 Get to Know Estonia
excursions
Kalev Naur, an Estonian public figure and board member of the Ukrainian Registered Cossacks of Estonia, conducts these excursions for Ukrainians in Tallinn.
The excursion is an excellent opportunity to learn more about Estonians and understand them better. So far, excursions occurred at the Memorial to the Victims of the Communist Regime and the War Museum in Viimsi. It is fascinating to observe the Estonian people cherish their culture and language through the years, remember history and understand the tragedy of Ukrainians in every detail.
We are extremely grateful to everyone who went on these excursions! Many have shared their positive impressions and eagerly asked about the next gathering.


Would you like to guide a tour or do you have an interesting idea? Write to us!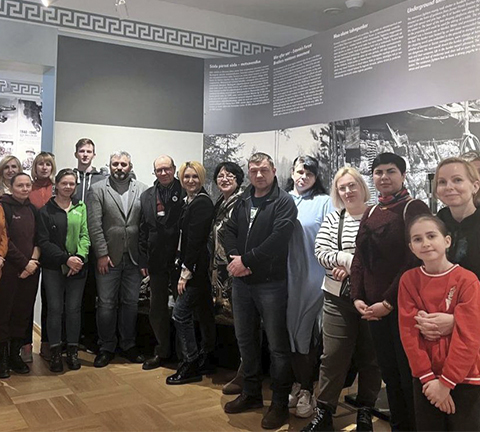 There are many new projects and events ahead, and our team is actively working on projects for the development of the Ukrainian community in Estonia. The association and its members create opportunities for children and adults to play music, dance, sing, draw, learn the Ukrainian language, preserve their culture, join public work, and participate in current events.


Everyone is warmly welcome to join us!

Projects and Events Latest News