Since 2014, the Association has been actively supporting the Ukrainian people in their struggle for independence and freedom.
Aid for
Ukraine Headquarters
It was created last year, when russia launched a full-scale invasion of Ukraine, and continues to work to this day, providing various assistance to the Armed Forces and the civilian population of Ukraine.


Since day one, the Headquarters:


A hotline for displaced persons with six telephone numbers and a telegram channel Estonia - Information for Displaced Persons (Естонія - Інформація для переселенців) was created. Thanks to this, Ukrainians can receive information on issues such as evacuation, accommodation, education, medicine, financial assistance, insurance, legalisation of pets' stay, etc.;


Transportation of humanitarian aid to Ukraine was organised;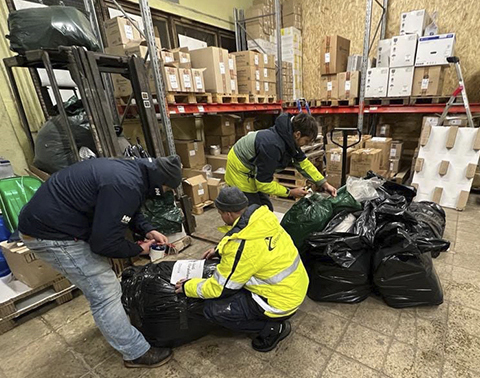 A logistics unit began its operation, organising transport for refugees coming to Estonia and for volunteers going to Ukraine to defend their homeland from the russian invasion;


Caring residents of Estonia (legal entities and individuals) provided clothing, furniture, appliances, dishes, toys, and other necessities to displaced Ukrainians;


Many events took place to help with the adaptation process, such as free excursions, workshops for children, informational meetings, psychological support, and participation in state-organised events to familiarise Estonians with the culture and traditions of Ukrainians.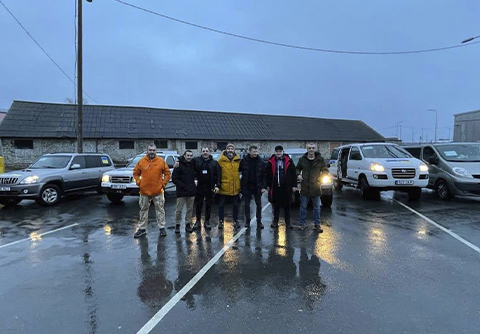 It is a platform created by a team of IT volunteers under the auspices of the Association in response to the need of displaced Ukrainians to find new connections abroad and support each other. The project aims to help Ukrainians abroad preserve our national identity, remember who we are, where we come from and what unites us, and create an atmosphere of empathy and mutual assistance.
On the dopomogo.com site, Ukrainians abroad can add their services to the map of Estonia and the world and respond to available vacancies from compatriots. In future, the plan is to organise a full-fledged club of Ukrainians abroad, develop a system of discounts for club members, provide an option to find job openings and add crowdfunding and social functions.
more than 233 volunteers
were involved in the work of the Aid for Ukraine Headquarters
98 Transportation units
(off-road vehicles and minibuses) were purchased and sent to the frontline;
more than 100 tons
of humanitarian aid was sent to Ukraine
€829,278.83
were collected to support the people of Ukraine; equipment, military clothing and specialised medicine were transferred to military units
the first tranche
of medical equipment was sent to the Kyiv Children's Hospital Okhmadit with the support of the Tallinn Children's Hospital
Thanks to close cooperation with the Union of Ukrainian Youth, which is currently engaged in the volunteer movement in Ukraine and provides logistics, all humanitarian cargoes have reached their destination.
Every day, the Association receives requests for the needs of the Armed Forces, which is why donations for the support of the Ukrainian people are ongoing!
Please remember: everyone can make a contribution to support Ukraine. Any donation is valuable, essential and vital!


---

You can join the fundraiser at any time:
UKRAINA ORGANISATSIOONIDE ASSOTSIATSIOON EESTIS SWEDBANK
IBAN: EE122200221036504621 with the reference Help Ukraine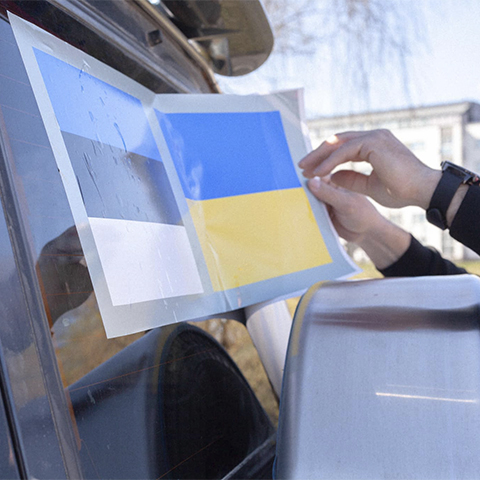 Support of Ukraine Latest News